At Sri Trang Group, we are committed to operating as a "green rubber company," which means we are a fully integrated rubber company that conducts business with transparency and fairness to produce quality and environmentally friendly products and that cares about all stakeholders in the supply chain, from upstream to downstream.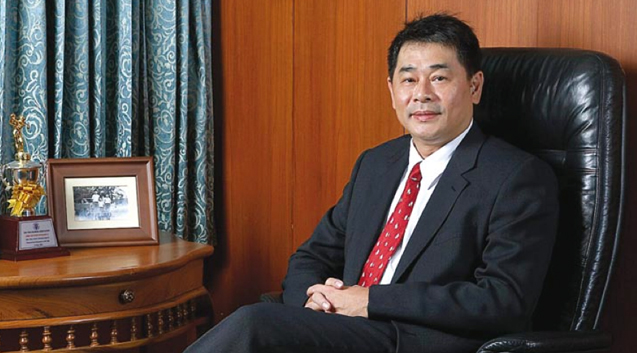 Implementation of our strategy to gain market share and expand production capacity, both domestically and internationally, has helped propel Thailand's economy, create job opportunities and bring about the development of local communities. We have also sought to engage with the communities in our areas of operation through various projects and activities, including a project to teach rubbertapping skills, a project to impart knowledge to the local communities, and a reforestation project. Above all, we are committed to conducting our business as a green company in accordance with the sustainability initiative of the Ministry of Industry.
As to the procurement of raw materials, we support the assembly of rubber farmers and enable the signing of a cooperative agreement among the cooperatives in the northern and northeastern regions. We also make regular visits to our suppliers to impart knowledge about raw materials and encourage the minimization of environmental impact caused by the rubber industry.
In 2015 we came up with a project to teach rubber farmers how to produce quality cup lump and to verify the quality of cup lump by using an easy chemical method that helps reduce the environmental impact from using the wrong stabilizer.
Another source of pride is our inclusion on the list of Thailand Sustainability Investment, which is a list of companies that hvae satisfied the sustainability criteria set out by the Stock Exchange of Thailand. We were also awarded the SET Sustainability Award, which is a testament that our approach to corporate social responsibility has inspired trust in all our stakeholders, from shareholders and customers to rubber farmers, suppliers and the local communities.
In 2015 we put an emphasis on efforts against corruption. We organized training sessions for our employees and encouraged our business partners to be socially aware through our participation in the CSR-DIW Award of the Ministry of Industry. We believe that this approach will help steer the company on a path toward lasting growth and to become the leader in Thailand's rubber industry.